We provide friendly, dependable & personal service.
Orange Zest Media is a small group of talented people that love making websites. Our lead designer, Dave Pierson, has been designing websites for more then 20  years. His career has included being the technology manager at the Poynter Institute, a staff photographer, deputy photo editor, and photo technology manager at the former St. Petersburg Times newspaper.
We work almost exclusively in WordPress because it was designed to be both a powerful and flexible full featured content management system (CMS). WordPress makes up over 35% of all websites on the internet. Orange Zest Media has made numerous WordPress sites and also has converted several older HTML sites into WordPress.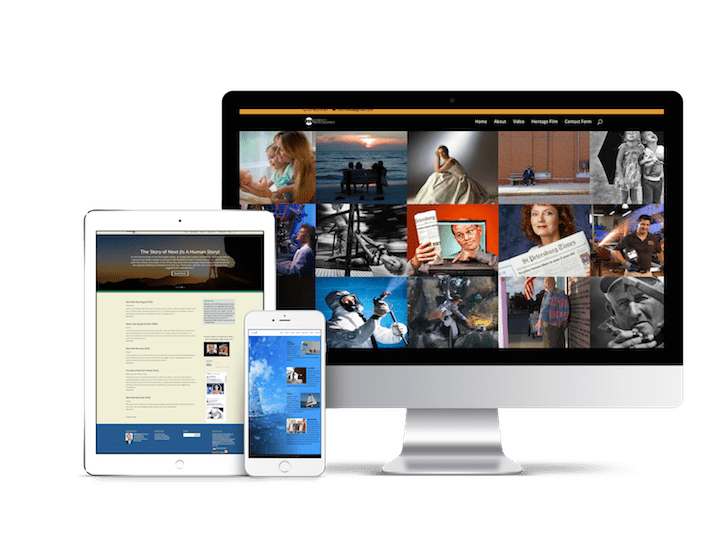 Our focus is to work with small businesses and individuals to create impressive websites at affordable prices. We'll add flavor to your site! Get started now. We make it easy!
Dave has been a HUGE help to me in growing my business by giving me a web presence.  He built my beautiful website and has taught me the things I need to know to maintain, change, and update the information on it.  He is generous with his time and patient with beginners.  I could not more highly recommend Dave for your website needs!  www.tmcstpete.com
Dave Pierson was very helpful during our collaboration and creation of my website. He has a great eye for design while allowing me to have creative input. He is very professional with his quick replies to emails and gets the work done in an extremely timely manner. I especially liked the tutorial videos he recorded for me to update and maintain my page. I highly recommend Mr. Pierson for a web designer.
There is no end to the praise that can be given to Dave Pierson and his website design services. If you are thinking about developing a website, stop what you're doing and call Dave right now! He'll save you time and he'll save you headaches. He also educated me so that I can go in and make updates to the site myself, without having to be at the mercy of a developer for the rest of my site's life.